-
Test Longterm Rental
This beautiful house in Kaiserslautern offers with its 3 bedrooms and 1.5 bathrooms a place for you and your family that will make your stay as comfortable as possible.
Space

131 sqm / 1410 ft.

Bedrooms

3

Bathrooms

1.5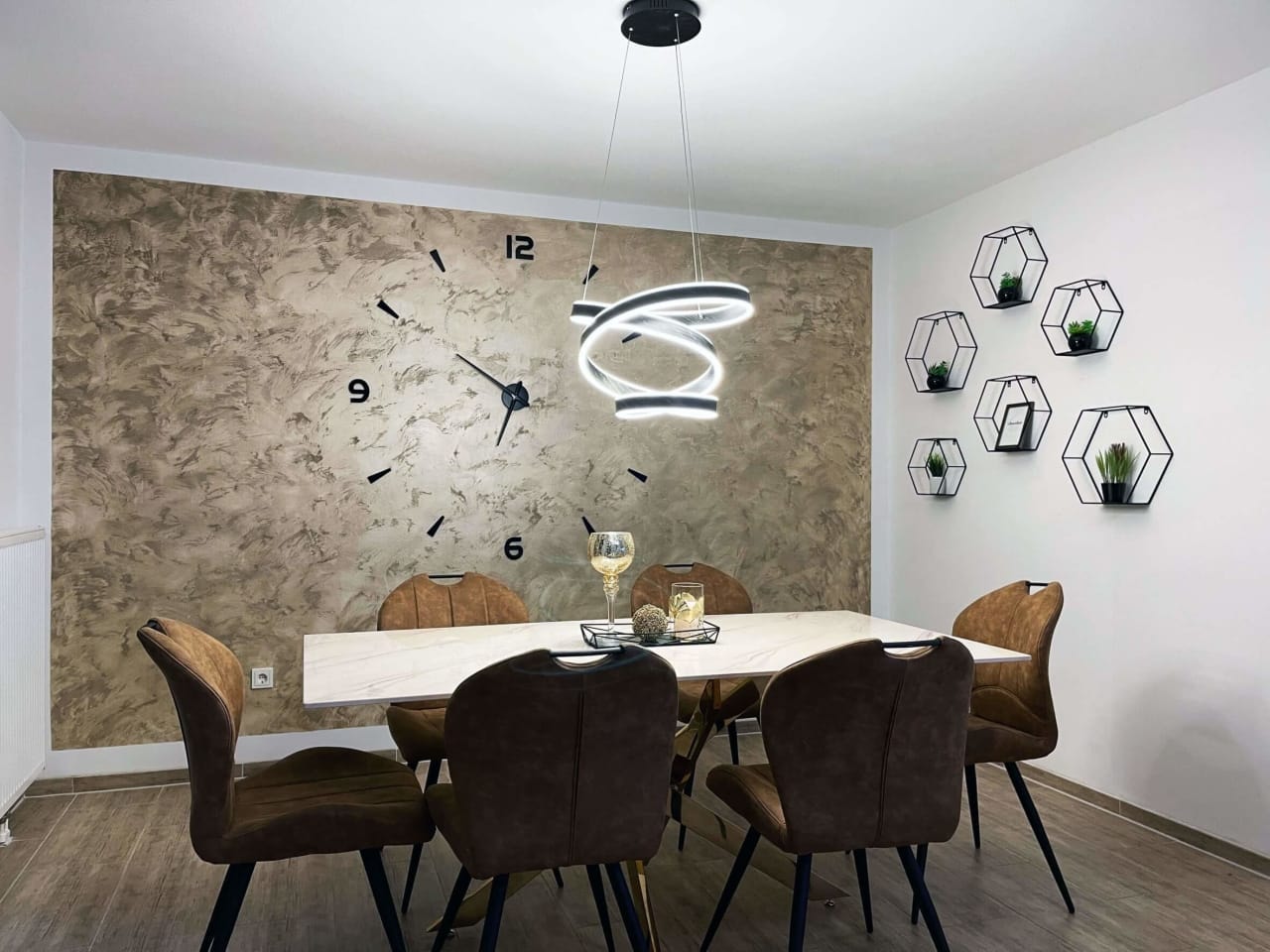 District Kaiserslautern
About
On the ground floor is the living area and dining area in an open style. Likewise, the kitchen, a toilet and the laundry room are on the ground floor.
Our fully equipped kitchen offers you an oven, large refrigerator, dishwasher, microwave and other extras. With your coffee machine you can prepare your fresh coffee and other great drinks from whole beans in the morning.
The terrace with garden which is accessible from the living room is a wonderful place to relax and enjoy the sun. Our original Weber Kettle Charcoal Grill completes this wonderful time. The upper floor offers you 3 bedrooms (one of them with a walk-in closet) and a bathroom with shower and bathtub.
Amenities
All features at a glance
We want to be sure you're getting the best experience, from the moment you arrive through the time of your stay.
Air Conditioning
Turn on the air conditioning for hot summer days.
Terrace
Enjoy a beautiful terrace at the back of the property.
Gas Grill
Barbecue fast & easy, with the included gas grill.
PS5 Console
Includes a PS5 console and PS5 Controller.
Free International Calls
Free international calls incl. to the US.
Fully Automated Coffee Machine
Brew some hot coffee at the push of a button.
Ice Maker
Make some ice with the side by side refrigerator.
Washer and Dryer
Every rental is equipped with a washer and dryer.
Smart TV
Stream your flick on the Smart TV.
Parking Space
Parking space is available.