-
Landstuhl 22
This cozy apartment in Landstuhl near the LRMC in a quiet location is the ideal place for the a family with 2 beds and a bathroom with shower and a bathtub.
Space

55 sqm / 592 ft.

Bedrooms

2

Bathrooms

1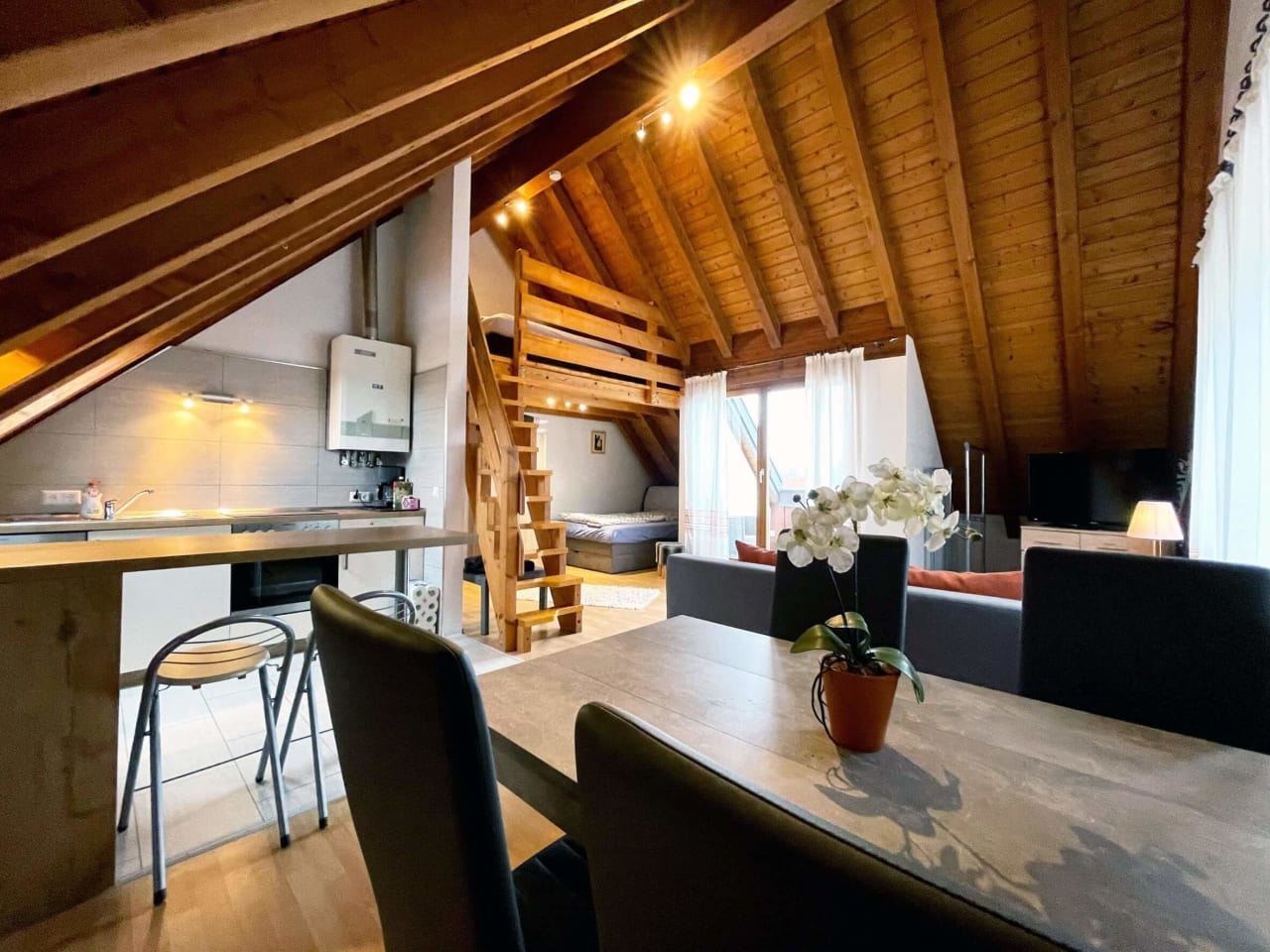 District Landstuhl
About
The entire apartment is designed in a charming open style. Here is a kitchen, dining area and living room.
The balcony provides a great view to enjoy the sun.
Fully equipped kitchen & interior. Each and every one of our rentals is fully furnished. No need to worry about towels, coffee beans, or the remote. Everything is already there waiting for you.
Shuttle transport. Arriving in Germany and don't know where to go? Talk to us and we'll arrange transport from the airport right to your doorstep!
A car on demand. In case you're in need of a vehicle, let us know and we'll make sure to have a car ready when you arrive.
Our fully equipped kitchen offers you an oven, refrigerator, dishwasher and microwave. The balcony is accessible from the living room and is a wonderful place to relax and enjoy the sun.
Explore your destination
Every single one of our rentals is conveniently located in the KMC area with easy access to the Ramstein Air Base.
Where you are
The Kaiserslautern Military Community (KMC) is the largest American military community outside the US and encompasses facilities all around the Ramstein Air Base. Check out the map to see where you are in that area.
Landstuhl Regional Medical Center

5 minutes

Ramstein Air Base West Gate

13 minutes

Ramstein Center

14 minutes

Ramstein Air Base East Gate

19 minutes
360° virtual tour
From a highspeed connection to a coffee on the couch - enjoy a fully fitted and pet-friendly environment. You can watch your favorite show on the 75-inch Smart TV or get some work done with the laptop sitting on the coffee table. Click through the virtual 3D tour and see for yourself!
Amenities
All features at a glance

We want to be sure you're getting the best experience, from the moment you arrive through the time of your stay.

Balcony

Step onto your balcony and get some fresh air.

Fully Automated Coffee Machine

Brew some hot coffee at the push of a button.

Washer and Dryer

Every rental is equipped with a washer and dryer.

Smart TV

Stream your flick on the Smart TV.

Parking Space

Parking space is available.

prerendered